Link to Shortcut: Share with Tap
Deploy this shortcut to quickly send a new SMS to Tap via Share Sheet or through the shortcut directly.
Place this shortcut on your home page to text Tap with just a few clicks. Run the shortcut, type your note, and hit send. That's it.
Additionally, you can send Tap elements like URLs via Share Sheet. On a website and you want to save the URL to Tap? That's the time to use Share Sheet.
Instructions for both use cases are below.
Shortcut Actions Used:
Setting up the Shortcut
We have already created the Shortcut so it's easy for you to get up and running:
Open the iCloud link on your iOS device and select "Set Up Shortcut"
In the Recipient field, enter your Tap phone #. To find your Tap #, visit the Account Page
Note: This is not your regular phone number. Please enter the number labeled "Tap Number" which is found under the "Connections" heading of the Account Page.
Select "Add Shortcut"
The Shortcut is now ready to go, but feel free to play around with adding other actions and complications if you'd like
* Note that adding a Shortcut to one iOS device will add the Shortcut to all devices with the same iCloud account. There's no need to repeat the setup process on multiple devices.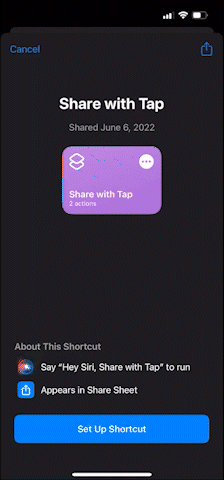 Using the Shortcut
Via Share Sheet:
Let us say you're on a website and you want to send the URL of that website to Tap. From your mobile web browser, select the "Share" button. Then, scroll down until you find the Shortcut "Share with Tap" and select it. Add any additional info you want like folders or tags and hit send.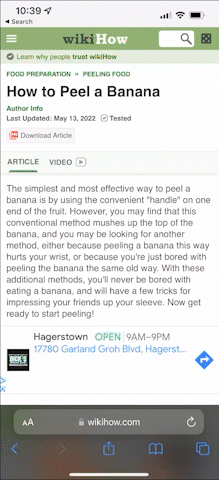 Via Home Screen Widget:
Hold down on any empty space on your home screen until a "+" appears in the upper-left-hand corner of the screen. Select the "+." Scroll down to Shortcuts, select it, then choose your format. You can choose to show one, four, or eight Shortcuts at a time. While your apps are still in "jiggly mode," click on the Shortcut widget, then click on the Shortcut selector and choose which Shortcut(s) you want to appear.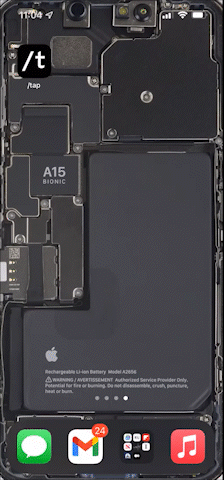 Once you have the widget set up, you can select "Share with Tap" to automatically open a new message window with your Tap phone #.