Apple Shortcuts for Tap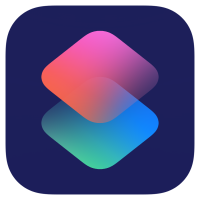 Through the use of Apple Shortcuts, Tap is brought closer to the way you use your iOS device. The three posts linked below are the first in a series on various Apple Shortcuts that Tap members can take advantage of.
Links to the completed shortcuts are included, but feel free to adjust the Shortcut Actions to best meet your note-taking needs.
Quickly open a new text message window to save a note to Tap via SMS. Utilized most efficiently in the form of a home screen Shortcuts Widget.
Extract text from an image and save the text as a note in Tap. Text from images will be formatted with a default folder and sent to your Tap account via SMS.
Export notes from Apple Notes, affix the note creation date, add a default folder, and send the note contents to your Tap account via email.